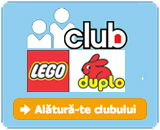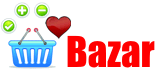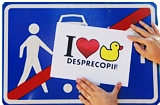 Album concurs!
Clasament final
Toate forumurile Desprecopii.com: liste de discutii Un ochi rade, unul e vanat & sushi din Madagascar


Bancuri in engleza, franceza,...

Subiect nou Subiect inchis Versiune imprimanta
Autor
Subiect


dede
membru foarte incepator


Membru din:13/03/2003


Romania
BUC
992 Mesaje
0 Prieten(i)

Trimis la - 25/06/2003 : 12:13:27

---

Bancuri in engleza, franceza,...

Postat de liviu's
When Apollo Mission Astronaut Neil Armstrong first walked on the moon, he not only gave his famous "one small step for man, one giant leap for mankind" statement but followed it by several remarks, usual com traffic between him, the other astronauts and Mission Control. Just before he re-entered the lander, however, he made the enigmatic remark "Good luck, Mr. Gorsky."
Many people at NASA thought it was a casual remark concerning some
rival Soviet Cosmonaut. However, upon checking, there was no Gorsky in either the Russian or American space programs. Over the years many people questioned
Armstrong as to what the "Good luck, Mr. Gorsky" statement meant, but Armstrong always just smiled.
On July 5, 1995 (in Tampa Bay, FL) while answering questions following a speech, a reporter brought up the 26 year old question to Armstrong.
This time he finally responded. Mr. Gorsky had finally died and so Neil Armstrong felt he could answer the question.
When he was a kid, he was playing baseball with a friend in the
backyard.
His friend hit a fly ball which landed in the front of his neighbor's bedroom windows. His neighbors were Mr. & Mrs. Gorsky.
As he leaned down to pick up the ball, young Armstrong heard Mrs.
Gorsky shouting at Mr. Gorsky, "Oral sex! You want oral sex?! You'll get oral sex when the kid next door walks on the moon!"

When translations go bad...
In a cocktail lounge in Norway:
LADIES ARE REQUESTED NOT TO HAVE CHILDREN IN THE BAR.

At a Budapest zoo:
PLEASE DO NOT FEED THE ANIMALS. IF YOU HAVE ANY SUITABLE FOOD, GIVE IT TO THE GUARD ON DUTY.

In a doctor's office in Rome:
SPECIALIST IN WOMEN AND OTHER DISEASES.

In a hotel in Acapulco:
THE MANAGER HAS PERSONALLY PASSED ALL THE WATER SERVED HERE.

From an instruction booklet for the air conditioner in a Japanese hotel:
COOLES AND HEATES. IF YOU WANT CONDITION OF WARM AIR IN YOUR ROOM, PLEASE CONTROL YOURSELF.

From an instruction booklet provided by a car rental agency in Tokyo:
WHEN PASSENGER OF FOOT HEAVE IN SIGHT, TOOTLE THE HORN. TRUMPET HIM MELODIOUSLY AT FIRST, BUT IF HE STILL OBSTACLES YOUR PASSAGE THEN TOOTLE HIM WITH VIGOUR.

Sign in a public men's rest room in Japan:
TO STOP LEAK TURN COCK TO THE RIGHT

In a Nairobi restaurant:
CUSTOMERS WHO FIND OUR WAITRESSES RUDE OUGHT TO SEE THE MANAGER.

On the Athi River Highway in Kenya:
TAKE NOTICE: WHEN THIS SIGN IS UNDER WATER, THIS ROAD IS IMPASSABLE.

On a poster at Kencom:
ARE YOU AN ADULT THAT CANNOT READ? IF SO, WE CAN HELP.

On an electric hand dryer in a restroom in Korea:
DO NOT ACTIVATE WITH WET HANDS.

In a maternity ward in Kenya:
NO CHILDREN ALLOWED.

In a cemetery:
PERSONS ARE PROHIBITED FROM PICKING FLOWERS FROM ANY BUT THEIR OWN GRAVES.

Sign in Japanese public bath:
FOREIGN GUESTS ARE REQUESTED NOT TO PULL COCK IN TUB.

In the Rules Regulations of a hotel in Tokyo:
GUESTS ARE REQUESTED NOT TO SMOKE OR DO OTHER DISGUSTING BEHAVIOURS IN BED.

In a Tokyo bar:
SPECIAL COCKTAILS FOR THE LADIES WITH NUTS.

In a temple in Bangkok:
IT IS FORBIDDEN TO ENTER A WOMAN EVEN A FOREIGNER IF DRESSED AS A MAN.

In a hotel elevator in Paris:
PLEASE LEAVE YOUR VALUES AT THE FRONT DESK.

In a hotel in Yugoslavia:
THE FLATTENING OF UNDERWEAR WITH PLEASURE IS THE JOB OF THE CHAMBERMAID.

In a hotel in Japan:
YOU ARE INVITED TO TAKE ADVANTAGE OF THE CHAMBERMAID.

In the Black Forest in Germany:
IT IS STRICTLY FORBIDDEN ON OUR BLACK FOREST CAMPING SITE THAT PEOPLE OF DIFFERENT SEX, FOR INSTANCE, MEN AND WOMEN, LIVE TOGETHER IN ONE TENT UNLESS THEY ARE MARRIED WITH EACH OTHER FOR THIS PURPOSE.

An advertisement by a Hong Kong dentist:
TEETH EXTRACTED BY THE LATEST METHODISTS.

In a laundry in Rome:
LADIES, LEAVE YOUR CLOTHES HERE AND SPEND THE AFTERNOON HAVING A GOOD TIME.

An advertisement for a donkey ride in Thailand:
WOULD YOU LIKE TO RIDE ON YOUR OWN ASS?

In an airline ticket office in Copenhagen:
WE TAKE YOUR BAGS AND SEND THEM IN ALL DIRECTIONS.

On the door of a Moscow hotel room:
IF THIS IS YOUR FIRST VISIT TO THE USSR, YOU ARE WELCOME TO IT

Postat de Reliana
If you receive an email entitled "Badtimes", delete it immediately!
Do not open it. Apparently, this one is pretty nasty.

It will not only erase everything on your hard drive, but it will also
delete anything on disks within 20 feet of your computer.

It demagnetizes the stripes on ALL of your credit cards.

It reprograms your ATM access code, screws up the tracking on your VCR and uses subspace field harmonics to scratch any CD's you attempt to play.

It will re-calibrate your refrigerator's coolness settings so all your ice cream melts and your milk curdles.

It will program your phone's autodial to call only your mother-in-law's number.
This virus will mix antifreeze into your fish tank.

It will drink all your beer.

It will leave dirty socks on the coffee table when you are expecting company.

Its radioactive emissions will cause your toe jam and bellybutton fuzz (be honest, you have some) to migrate behind your ears.

It will replace your shampoo with Nair and your Nair with Rogaine, all while dating your current boy/girlfriend behind your back and billing their hotel rendezvous to your Visa card.

It will cause you to run with scissors and throw things in a way that is only fun until someone loses an eye.

It will give you Dutch Elm Disease and Tinea.

It will rewrite your backup files, changing all your active verbs to passive tense and incorporating undetectable misspellings, which grossly change the interpretations of key sentences.

If the "Badtimes" message is opened in a Windows95 environment, it will leave the toilet seat up and leave your hair dryer plugged in dangerously close to a full bathtub.

It will not only remove the forbidden tags from your mattresses and pillows, but it will also refill your skim milk with whole milk.

It will replace all your luncheon meat with Spam.

It will molecularly rearrange your cologne or perfume, causing it to smell like dill pickles.

It is insidious and subtle. It is dangerous and terrifying to behold.

It is also a rather interesting shade of mauve.

These are just a few signs of infection.

PLEASE FORWARD THIS MESSAGE TO EVERYONE YOU KNOW!!!
LIFE IS UNCERTAIN; EAT YOUR DESSERT FIRST!

Postat de Otilia
Bonjour !
Je suis le premier virus belge.
Etant donné que nous les belges nous n'avons pas d'expérience en matière programmation, ce virus marche MANUELLEMENT.
S'il vous plaît, effacez un par un tous les fichiers de votre disque dur et envoyez ce message à tous les destinataires de votre carnet d'adresses. Merci de votre coopération

NOUVEAU VIRUS INFORMATIQUE

Attention : VIRUS !!!!
Il y a un nouveau virus qui circule actuellement, appelé " Travail ".
Si vous recevez n'importe quelle espèce de " Travail ", que ce soit par mail, internet ou tout simplement par le biais d'un de vos collègues...
SURTOUT NE L'OUVREZ PAS !!!!.
Il circule dans les bureaux depuis des mois et ceux qui ont ouvert " Travail " ou ont tout simplement jeté un oeil sur " Travail " ont eu leur vie sentimentale gravement endommagée.
Si vous-même rencontrez " Travail " par email ou bien êtes confronté à n'importe quelle sorte de " Travail ", refusez-le immédiatement !
Si vous recevez " Travail " sous forme d'un document-papier, prenez simplement le document et jetez le " Travail " dans votre poubelle.
Il existe une solution simple pour vous en débarrasser : Envoyez un email à votre patron avec les mots suivants : " Je démissionne, j'en ai marre ".
Le "Travail " devrait disparaître instantanément de votre vie.
Si vous n'avez pas le courage d'envoyer cet email, alors prenez votre manteau, et allez dans le café le plus proche avec deux amis et commandez trois bières.
Après avoir répété cette opération 14 fois, vous vous rendrez compte que " Travail " ne vous concerne plus du tout et que "Scoubidou" est le meilleur dessin animé de tous les temps.
Envoyez ce message à tous les gens de votre carnet d'adresse.
Si vous n'avez PERSONNE dans votre carnet d'adresses, j'ai peur que le virus " Travail " n'ait déjà infecté votre vie.

Les informaticiens au lit

Un jeune femme raconte :
"C'est fini, je ne sortirai plus avec des informaticiens. Au lit, c'est l'horreur. Le premier informaticien avec qui je suis sortie, il faisait de la formation et il tenait tout le temps à m'expliquer comment me débrouiller toute seule.
Le deuxième informaticien avec qui je suis sortie, c'était un commercial et il arrêtait pas de dire que ça allait être formidable et merveilleux mais je n'ai jamais rien vu venir.
Le dernier informaticien avec qui je suis sortie, il bossait dans le support technique et il me disait tout le temps "ne t'inquiètes pas, ça va être réparé dans quelques instants".

Combien d'internautes pour changer une ampoule ?
Nombre de réponses: (faire le total)
* 1 pour changer l'ampoule
* 4 pour dire qu'ils auraient fait ça différemment.
* 41 pour remarquer les erreurs d'orthographe et de ponctuation dans les cinq premiers messages
* 63 pour critiquer ceux qui ont critiqué l'orthographe.
* 82 pour donner l'adresse du site "changeruneampoule.com"
* 94 qui préfèrent de loin le site "ampoulechanger.net"
* 122 qui ont été visiter les deux sites et donnent leur avis.
* 133 qui recopient la discussion parce qu'ils la trouvent ridicule et l'envoient à tous leurs amis pour les faire rire.
* 489 amis qui répondent en disant "Moi aussi".
* Un qui annonce la création d'un newsgroup "ampoule.rec.fr" pour discuter du problème.

Si traducerea:

Citi internauti ca sa schimbe un bec?

Numar de raspunsuri: (faceti totalul)
- 1 ca sa schimbe becul
- 4 care sa spuna ca ei ar fi facut asta diferit
- 41 care sa remarce greselile de ortografie si punctuatie din primele 5 mesaje
- 63 care sa-i critice pe cei care au criticat ortografia
- 82 care sa dea adresa "aschimbaunbec.com"
- 94 care prefera de departe site-ul "becschimbat.net"
- 122 care au vizitat ambele site-uri si vin sa-si spuna impresiile
- 133 care au copiat discutia pentru ca li se parea ridicola si o trimit la toti prietenii lor ca sa-i faca sa râda
- 489 de prieteni care raspund "subscriu"
- unul care anunta crearea unui newsgroup "bec.rec.ro" ca sa se dezbata problema.

Postat de liviu's
Please take it very seriously !!!
There is a new virus, codename "work". In case you receive "work" from
your colleagues, your boss or per e-mail or from where ever, don't touch "work" in any case. It will eliminate your total private life.
Pick up two friends and go to the next bar and order three beers. After ordering 14 times more, you will recognize that "work" has been removed completely from your brain.
Please forward this alert to at least five more friends. Shouldn't you
have five friends, means that you have been affected already and the
virus has you and your life under control.

There were two beggars sitting side by side on a street in Mexico
City.
Onehad a cross in front of him, the other one the Star of David.
Many people went by, looked at both beggars, but only put money into the hat of the one sitting behind the cross. A priest came by, stopped, and watched many, many people give money to the beggar behind the cross, but none to the beggar behind the Star of David.
Finally he went over to the beggar behind the Star of David and said: "Don't you understand? This is a Catholic country. People aren't going to give you money if you sit there with a Star of David in front of you, especially when you're sitting beside a beggar who has a cross. In fact, they would probably give to him just out of spite."
The Star of David beggar listened to the priest and, turning to the cross beggar, said: "Moishe...look who's trying to teach us
marketing."

Postat de AngelaT
101 WAYS TO COPE WITH STRESS. ENJOY!


Get up 15 minutes earlier
Set priorities in your life
Avoid negative people
Believe in yourself
Visualize yourself winning
Develop your sense of humor
Use time wisely
Stop saying negative things to yourself
Break large tasks into bite size portions
Look at problems as challenges
Look at challenges differently
Smile
Say "hello" to a stranger
Ask a friend for a hug
Look up at the stars
Practice breathing slowly
Learn to whistle a tune
Read a poem
Listen to a symphony
Watch a ballet
Read a story curled up in bed
Do a brand new thing
Stop a bad habit
Buy yourself a flower
Say something nice to someone
Teach a kid to fly a kite
Walk in the rain
Schedule play time into every day
Take a bubble bath
Be prepared for rain
Tickle a baby
Pet a friendly dog/cat
Prepare for the morning the night before
Always make copies of important papers
Anticipate your needs
Repair anything that doesn't work properly
Ask for help with the jobs you dislike
Avoid tight fitting clothes
Avoid relying on chemical aids
Set appointments ahead
Don't rely on your memory ... write it down
Practice preventive maintenance
Make duplicate keys
Say "no" more often
Simplify meal times
Unclutter your life
Don't know all the answers
Look for a silver lining
Be aware of the decisions you make
Stop thinking tomorrow will be a better today
Have goals for yourself
Dance a jig
Take time to small the flowers
Find support from others
Ask someone to be your "vent-partner"
Do it today
Work at being cheerful and optimistic>
Put safety first
Do everything in moderation
Pay attention to your appearance
Strive for Excellence NOT perfection
Stretch your limits a little each day
Look at a work of art
Hum a jingle
Maintain your weight
Plant a tree
Feed the birds
Practice grace under pressure
Stand up and stretch
Always have a plan "B"
Learn a new doodle
Memorize a joke
Be responsible for your feelings
Learn to meet your own needs
Become a better listener
Know your limitations and let others know them, too
Tell someone to have a good day in pig Latin
Throw a paper airplane
Exercise every day
Learn the words to a new song
Get to work early
Clean out one closet
Play patty cake with a toddler
Go on a picnic
Take a different route to work
Leave work early (with permission)
Put air freshener in your car
Watch a movie and eat popcorn
Write a note to a far away friend
Go to a ball game and scream
Cook a meal and eat it by candlelight
Recognize the importance of unconditional love
Remember that stress is an attitude
Keep a journal
Practice a monster smile
Remember you always have options
Have a support network of people, places and things
Quit trying to fix other people
Get enough sleep>
Talk less and listen more
Freely praise other people

Postat de papadie
A diplomat goes to see a poor man and says, "I want to arrange a
marriage for your son."
The poor man replies, "I never interfere in my son's life.
The diplomat responds, "But the girl is Lord Rothschild's daughter."
"Well, in that case..."
Next the diplomat approaches Lord Rothschild. "I have a husband for your
daughter."
"But my daughter is too young to marry."
"But this young man is already a vice president of the World Bank."
"Ah, in that case..."
Finally the diplomat goes to see the president of the World Bank. "I
have a young man to recommend to you as a vice president."
"But I already have more vice presidents than I need."
"But this young man is Lord Rothschild's son-in-law."
"Ah, in that case..."
Un diplomat a mers la un sarac si i-a spus: "Vreau sa aranjez o casatorie pentru fiul tau..."
Saracul i-a spus "Stii nu ma amestec niciodata in treburile lu' fiu-meu!"
Diplomatul i-a raspuns "Da, dar stii ca e vorba de fiica Lordului Rothschild..."
"Bineee...în cazul asta..."
Diplomatul s-a dus apoi la Lordul Rothschild si i-a spus "Am gasit un sot pentru fiica dumneavoastra"
"Dar fiica mea este prea tinara pentru casatorie"
"Da, dar acest tinar este deja vicepresedintele Bancii Mondiale"
"Ehhh...în cazul asta..."
Apoi diplomatul s-a dus la presedintele Bancii Mondiale si i-a spus " Va recomand un tinar ca vicepresedinte"
"Dar deja am mai multi vicepresedinti decit imi trebuie."
"Da, dar asta este ginerele Lordului Rothschild".
"Ah...în cazul asta..."

Postat de liviu's
In ancient Greece, Socrates was reputed to hold knowledge in high esteem. One day an acquaintance met the great philosopher and said "Socrates, do you know what I just heard about your friend?"
"Hold on a minute," Socrates replied. "Before telling me anything I'd like you to pass a little test. It's called the Triple Filter Test."
Triple filter?"
"That's right," Socrates continued. "Before you talk to me about my friend, it might be a good idea to take a moment and filter what you're going to say. The first filter is Truth. Have you
made absolutely sure that what you are about to tell me is true?"
"No," the man said, "actually I just heard about it and..."
"All right," said Socrates. "So you don't really know if it's true or not. Now let's try the second filter, the filter of Goodness. Is what you are about to tell me about my friend something good?"
"No, on the contrary..."
"So," Socrates continued, "you want to tell me something bad about him, but you're not certain it's true. You may still pass the test though, because there's one filter left:the filter of Usefulness. Is what you want to tell me about my friend going to be useful to me?"

"No, not really."
"Well," concluded Socrates, "if what you want to tell me is neither true nor good nor even useful, why tell it to me at all?"
This is why Socrates was a great philosopher and held in such high esteem.
It also explains why he never found out that his best friend was ****ing his wife.



(0 aproba) (0 dezaproba) | Raspunde la subiect | Raporteaza la Moderator

---

Editat de - dede on 25/06/2003 12:53:05

Trimis la: - 26/06/2003 : 00:53:51

---

The following are actual Church signs:


1. CHURCH PARKING - FOR MEMBERS ONLY! Trespassers will be baptized!

2. "No God - No Peace. Know God - Know Peace."

3. "Free Trip to Heaven. Details Inside!"

4. "Try our Sundays. They are better than Baskin-Robbins."

5. An ad for one Church has a picture of two hands holding stone tablets on which the Ten Commandments are inscribed and a headline that reads, -"For Fast Relief, Take Two Tablets."

6. "People are like tea bags - you have to put them in hot water before you know how strong they are."

7. "Come in and pray today. Beat the Christmas rush."

8. "Fight truth decay - study the Bible daily."

9. "How will you spend eternity - Smoking or Non-Smoking."

10. "Dusty Bibles lead to Dirty Lives."

11. "Come work for the Lord. The work is hard, the hours are long and the pay is low. But the retirement benefits are out of this world."

12. "It is unlikely there'll be a reduction in the wages of sin."

13. "If you're headed in the wrong direction, God allows U-turns."

14. "If you don't like the way you were born, try being born again."

15. "Looking at the way some people live, they ought to obtain eternal fire Insurance soon."

16. "A ch__ch is a church when (U R) in it.

17. "In the dark? Follow the Son."

18. "Running low on faith? Stop in for a fill-up."



Dana si Iubirea ei, Oana-Ruth
(0 aproba) (0 dezaproba) | Raspunde la subiect | Raporteaza la Moderator

Trimis la: - 01/07/2003 : 13:49:46

---

THE PHYSICS OF HELL

This is an actual question on a "University of Washington" physics Mid-term exam:
"...is hell exothermic (gives off heat) or endothermic (absorbs heat)?
Support your answer with a proof."

Most of the students wrote proofs of their beliefs using Boyle's Law (gas cools off when it expands and heats up when it is compressed) or some variant.
One student, however, wrote the following: "...first, we need to know how the mass of hell is changing in time. So, we need to know the rate that souls are moving into hell and the rate they are leaving. I think that we can safely assume that once a soul goes to hell, it will not leave. Therefore, no souls are leaving. As for how many souls are entering hell, let's look at the different religions that exist in the world today. Some of these religions state that if you are not a member of their religion, you will go to hell. Since there are more than one of these religions and since people do not belong to more than one religion, we can project that all people and all souls go to hell. With birth and death rates as they are, we can expect the number of souls in hell to increase exponentially.
Now, we look at the rate of change of the volume in hell because Boyle's Law states that in order for the temperature and pressure in hell to stay the same, the volume of hell has to expand as souls are added. This gives two possibilities:
(1) If hell is expanding at a slower rate than the rate at which souls enter hell, then the temperature and pressure in hell will increase until all hell breaks loose.
(2) Of course, if hell is expanding at a rate faster than the increase of souls in hell, then the temperature and pressure will drop until hell freezes over.
So which is it? If we accept the postulate given to me by Ms.
Therese Banyan during my freshman year, that "hell will freeze before I sleep with you", and take into account the fact that I still have
not succeeded in that area, then (2) cannot be true, and so hell is
exothermic."

The student got the only A.
(0 aproba) (0 dezaproba) | Raspunde la subiect | Raporteaza la Moderator

Trimis la: - 03/07/2003 : 14:28:23

---

The old Italian Mafia Don, The Godfather is dying
> > and he called his grandson to his bed.
> > >
> > > "Grandson I wanna you lisin to me. I want for you
> > to take my chrome plated 38 revolver so you will always remember me."
> > >
> > > "But grandpa I really don't like guns, how about you leaving me your Rolex watch instead."
> > >
> > > "You lisina to me, soma day you goin a be runna
> > da bussiness, you goina have a beautiful wife, lotsa money, a big home and maybe a couple of bambino.
> > >
> > > Soma day you goina coma home and maybe finda your wife in bed with another man.
> > >
> > > What you gonna do then? Point to your watch and say TIMES UP?"

(0 aproba) (0 dezaproba) | Raspunde la subiect | Raporteaza la Moderator

Subiect
| | | |
| --- | --- | --- |
| Forumul desprecopii.com | © desprecopii.com - marca inregistrata | |
Da un Like!

---


Horoscopul copiilor

... Alte horoscoape ...
---